ENHANCING YOUR PRODUCTS
WORLDWIDE
We
Export
your values to the world
We are a digital business development company working in B2B industries.
We are committed to integrating your company's business activities within Digital Export strategies and support.
We collaborate with on a daily basis.
from different industries that we manage in B2B marketplaces.
in taking companies and their products to the world.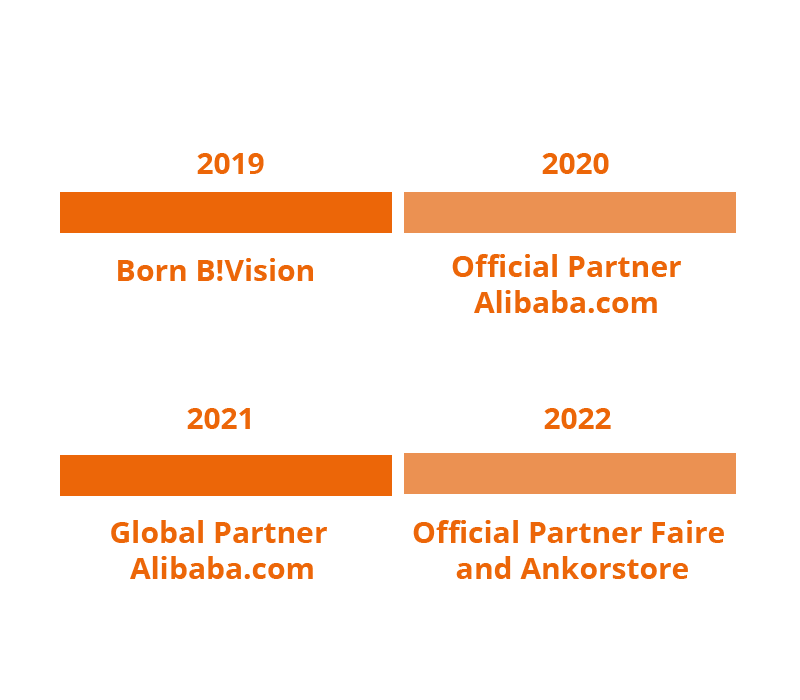 We drive
Your Digital Transformation
Since 2019 we have been accompanying companies to discover new sales channels through marketplaces and the new dynamics of digital export.
We are Global Partners of Alibaba.com
The world's largest and most important B2B marketplace has no secrets for us, and we share these skills with the Companies that choose us as their Partner.
We are Official Partners of Faire and Ankorstore
We seek direct contact with different marketplaces to get to know them deeply and guide companies to the most suitable platform.
We help companies like yours hitting new markets and sell abroad.
How?
Nowadays 80% percent of B2B buyers' decision-making, especially in selecting new suppliers, takes place online. And marketplaces are the first point of contact from which digital exploration happens.
That's why we help our clients successfully enter major B2B platforms.
"We want to bring a cup of Italian coffee to every table in the world."
Results: +5 Marketplaces by 2020
"Our goal is to bring our 100% Made in Italy and sustainable displays to the world."
Results: +5 countries by May 2022
"We wanted to develop a new digital export strategy through Marketplaces"
Results: +10% Foreign Turnover in 2021 | +2 new countries reached in 2022
Every month we organise Webinars where we discuss Digital Export and present the latest news from the B2B marketplace.
We talk about how the main B2B marketplaces work: Alibaba.com, Faire and Ankorstore with a focus on different product sectors.
Webinars last a maximum of 45 minutes and participation is always free of charge.